This is the sky that greeted me on Monday.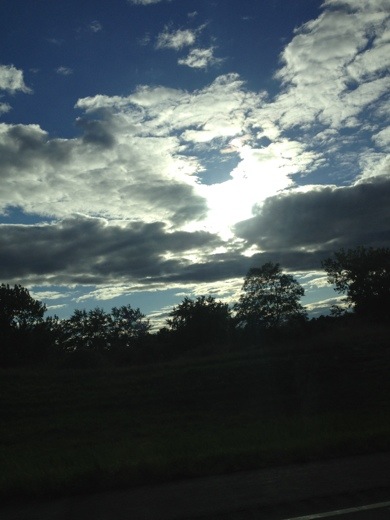 The weather is gorgeous here, crisp and clear with such lovely light. There is a small part of me that's sad I missed summer, since San Francisco is just getting into its warm weather, but I had lots of warm and sunshine in Maui so I think I shall survive. Plus, I really love the fall (sweaters! boots! corduroy! pumpkin! fires in the fireplace!), and I'm waiting breathlessly for the leaves to change.
Ok, I have more to share with you (including sweet panoramic photos) but lunch break is over and I must dive into the fray.